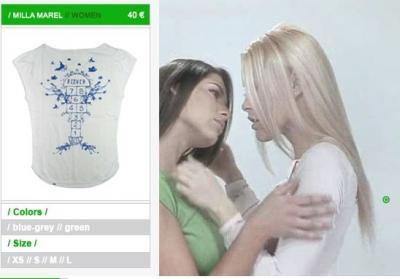 Let's just say I had to try hard to find a SFW pickture. Cut all the crap in advertising. In this ad campaign, everything comes off.
Related posts:
Dr Lakra: Tattoo artist from Mexico City
Supreme + Tera Patrick + Takashi Murakami = perfect threesome
I want to wrap my naked thighs around the neck of a lion
Bitch betta have my money tee
Alba and Hyori sex it up
Vulva and Tom Ford have the smell of success
Classy American Apparel ads
Yuma Asami Tees
No related posts.
Related posts brought to you by Yet Another Related Posts Plugin.